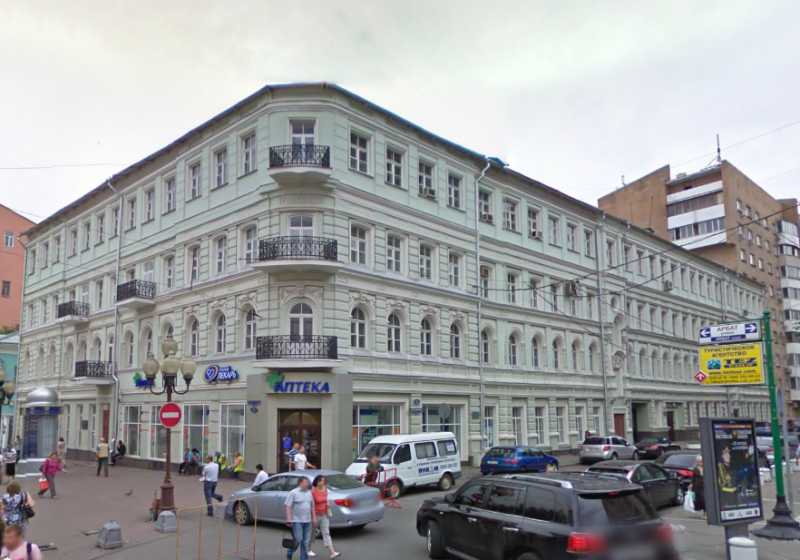 In 1916, while in exile in Moscow (Russia), M. S. Hrushevsky lived in a house on the Arbat street, 55.
On the photo on the left – Arbat, right – Denezhny lane. Stay M. S. Hrushevsky in this house proved by his letter of 13 (26) September 1916.
Photo of street panoramas Google, September 2011.
.